RAS- Geofencing
May 1, 2019
Category:

CUAS/ UAS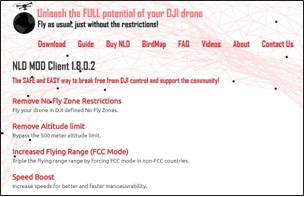 A Geofence is a GPS boundary programmed into a drone intended to keep it within a safe zone. It requires a physical GPS module and firmware to monitor the drone's position and limit its behavior. Touted as a method to keep drones from airports and sensitive areas, mandating geofencing is gaining popularity in legislative bodies. Unfortunately, defeating geofencing is simply a matter of changing firmware or altering the drone's GPS module.
Inexpensive software available on the Internet will erase all limits programmed into a OJI drone.
Video tutorials show how drones can be forced into an assisted manual mode with anti-RFID mesh or even aluminum foil.
Racing drones do not use GPS and advanced flight controllers are available on-line by the dozens.
COUNTER SOLUTIONS
RAS constantly researches and investigates emerging drone threats to provide timely information to our clients.
Our electronics experts understand drone technology to the component level and help our clients make informed decisions .
We maintain vetted relationships with the top C-UAS vendors worldwide insuring that the technology agnostic solutions we present are state of the art.
Contact RAS to evaluate your firm 's airborne vulnerabilities.
See All Posts