Ryan Schonfeld
Founder & President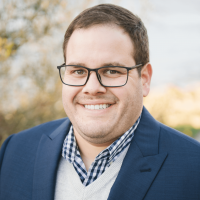 Education
BA, Justice & Information Technology, American University

MS, Information Systems & Technology, George Washington University
Areas of Expertise
Security Master Planning
Security System Design
Investigations
Cyber/Electronic Investigations

California Certified Police Officer (Commission on Peace Officer Standards + Training)

DWI Detection and Standardized Field Sobriety Testing (National Highway Traffic Safety Administration)
Ryan brings to RAS Consulting & Investigations a rich body of work that has demonstrated expertise in private investigation, police service, teaching & instruction, work with the U.S. State Department as well as leadership in Corporate America.
Early in his career, Ryan witnessed the increasing relevance of technology as it relates to crime, and simultaneously earned his masters in Information Systems and Technology from George Washington University.  Ryan is dedicated to investigating the intersection of security and technology as a lifelong passion.
Before founding RAS Consulting & Investigations, Ryan spent time as a practitioner in the field.  He is proud of his work as a police officer and investigator, an instructor for the U.S. Department of State Anti-Terrorism Assistance Program, and a leader of a  Fortune 500 company's  Global Security & Safety Technology Group.
Ryan currently dedicates his focus and passion for service towards  RAS clients and volunteers part-time as a Reserve Police Officer in Los Angeles.
Additional Certifications:
Law Enforcement Prevention & Deterrence of Terrorist Acts (US Department of Homeland Security)
Incident Command System (Federal Emergency Management Agency)
Certified Police Instructor
Instructor- Identification & Seizure of Digital Evidence (US Department of State)
Instructor- Instructor Development Course (US Department of State)
National Incident Management System (Federal Emergency Management Agency)
contact details
2447 Pacific Coast Highway, Suite 200, Hermosa Beach, CA 90254
Contact Us
Being available to current and potential clients is important to me.  Please use this form to contact me directly if you'd like to have a discussion.