Group Training
While no organization expects or wishes for a physical security incident, effective executives understand that workplace violence is a real threat that faces every organization.  Understanding how to prepare for a workplace incident should be a high priority.
Incident Recovery – Regaining control after a workplace incident
Active Shooter Training for Executives and Employees – Discussion on how to immediately act to protect life and minimize tragedy during an active shooter incident
Active Shooter Drills – Live Active Shooter role play sessions that allow employees to visualize in a real-life setting their options in the workspace to run, hide or fight
Violence Prevention Training – Understanding common triggers for workplace violence and how to handle them.
Liability Instruction –Educating Executives on liabilities relating to business security and how to manage them
Earthquake and Natural Disaster

 – How to prepare and act in the moment
Sample Training Sessions
Workplace Violence Prevention
Executive session focused on preventing incidents of workplace violence through policies and procedures.  Preparation for workplace violence incidents and how to manage during and after.
Executive Table Top
Sessions custom tailored for executives around specific company risk topics.  Scenario based discussions.
Natural Disaster Response
Responding to natural disasters of various kinds and their impact on the workplace.
Regional and Geographic Risk Preparation
Customized training based on community, region and geographic-specific threats.
Security for Human Resource Leaders
Ongoing education for HR leadership.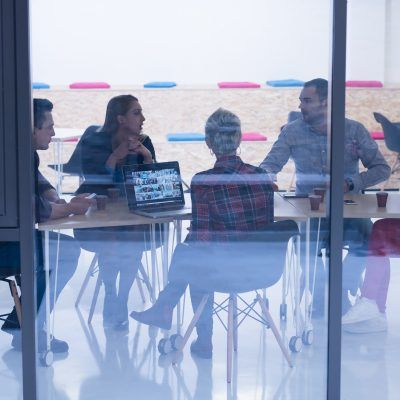 Range of Clients
Law Firms
Preparation for incidents related to hostile business environments.
Startups
Remote employees and those working in co-working spaces benefit from simulations of cyber and physical incidents.
Corporations
Executive table top sessions and Active Shooter trainings ensure a fully prepared organization.
Small Businesses
Integration with local Law Enforcement boosts training efforts and improves future collaboration during live incidents.