Jeff Parisse
Senior Aviation Analyst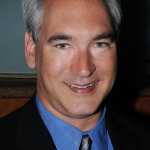 Education
CalPoly Pomona – Information Systems Technology
FCC – Technician Class Radio License
TetraCam – MultiSpectral Sensor Operator Certificate
Areas of Expertise
sUAS Piloting and Operations
C-UAS Detection, Mitigation, and Countermeasures
Electronics Design, Prototyping and Fabrication
Aerial Spectrography and Photogrammetry
High Voltage R.F. Systems Design and Operation
Electronic Systems Integration
Jeff is an inventor, special effects designer and pioneer in unmanned aviation. In 1996, he founded kVA Effects®, a high voltage special effects company that uses Tesla coils to make electrical arcs for entertainment. His television appearances include History Channel's Modern Marvels (Mad Electricity), SiFi Science (Argon Cannon) and a two year run on NBC's Fear Factor where he developed the show's most popular game (Lightning Bridge).
In 2002, Jeff developed autonomous, ultra-light civilian UAV technologies that were later used for low altitude pollen research by a major university. While at kVA Effects®, he continued to develop miniature aircraft for special effects teams, professional cinematographers and research agencies earning more than 1000hrs. as a remote pilot flying fixed wing and multirotor aircraft in the >10lb. weight class. In 2013, he designed and fabricated the Monarch AG agricultural drone for Monarch Inc., an unmanned aircraft manufacturing firm in Ridgecrest California. The Monarch AG is the first commercial multirotor to be granted a COA and corresponding "N" number by the FAA (N537RM, 2014) and was used to produce detailed 3D photogrammetry maps for the State of California.
 Today, Jeff serves on the Board of Directors of the CUAS Coalition, a Washington D.C. public policy advisory panel and is the Senior Technical Advisor to SkyFire Arts, a Southern California special effects company. He enjoys building working systems for the agricultural industry, promoting positive dialogue with elected representatives, consulting to industry leaders and advancing the technology of aerial robotic systems. Jeff is excited to bring his vast knowledge and thought-leadership of the UAS industry to RAS' clients in helping detect, deter, and act upon any unauthorized UAVs. In addition, Jeff works with RAS clients to employ drones to supplement their security initiatives.
contact details
2447 Pacific Coast Highway, Suite 200, Hermosa Beach, CA 90254
Contact Us
Being available to current and potential clients is important to me.  Please use this form to contact me directly if you'd like to have a discussion.