6 Common Reasons Employers Investigate Employees
June 1, 2017
Category:

Employment Litigation, Investigations, Witness Interviews/Statements, Workplace Violence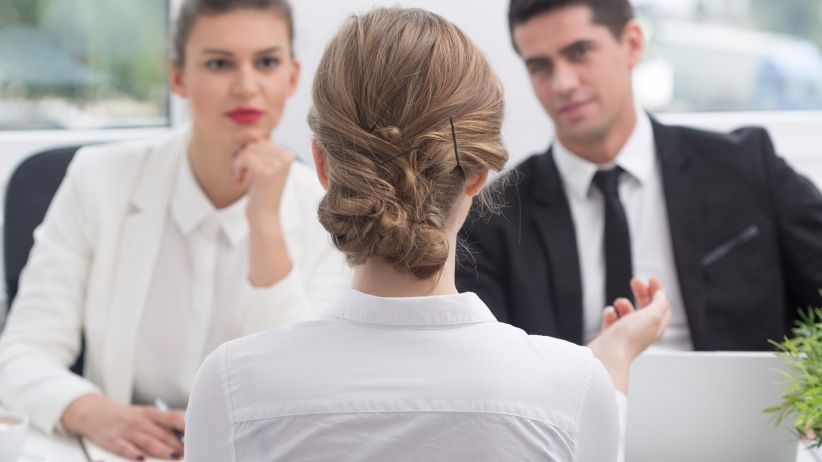 When you think of a Private Investigator, often what comes to mind is a man in a trench coat with a telescopic camera in his hand taking photos of their target.
The truth about investigative services is that they are far more common and fundamental to your business than you might think.
In the litigious society in which we live, more and more businesses make simple and regular investments into investigation services to:
Avoid or reduce financial loss due to claims and lawsuits
Prevent and deter workplace fraud and violence
Evaluate business partnerships before entering into new relationships
Workplace Theft
While most employees are honest and hard working, the fact remains that employees steal from their employers.  If this seems hard to believe, it is reported that businesses experience a typical financial loss of 5% due to workplace theft.  Theft costs U.S. businesses $200B a year. This means that employees are stealing far more than office supplies.
Some common ways that employees steal are:
Stealing company checks and cashing them
Physically stealing money from a register or petty cash
Stealing inventory
Time card fraud
Phony expenses
Stealing data or intellectual property
Submitting phony invoices and issuing checks to themselves.
Fake payroll accounts for workers who have quit or retired
Any of these issues could be happening to you.  Through investigation and forensic analysis, these issues can be prevented and or resolved.
Substance Abuse
Substance abuse in the workplace is a big deal.  Alcohol and or drugs plays a role in 47% of all workplace accidents. are a result.  Employees that abuse substances are typically less productive, more absent, cost more in insurance and ring up more liability-related expenses.
Statistically, small businesses often attract more drug users who can fly under the radar of organizations who do not invest in screening or who do not have appropriate policies in place.  Unfortunately, these are also the businesses that typically have the most to lose by employing these individuals.
A few alarming facts:
Poor attendance is 66% higher amongst drug users. That may explain why a client project falls to the wayside or deliverables are not met.
Substance abusers consume 300%more health benefits.
Workplace theft is often connected to substance abuse (see above)
The National Chamber of Commerce has reported that 2 out of 5 employees (almost half!) report using an illegal drug on the job.
Threats Against Others
According to the Department of Justice, a threat against a fellow employee constitutes workplace violence.  Workplace violence includes a range of behaviors: assault, battery, rape, robbery and homicide.
Statistically, workplace violence accounts for 17.8% of all simple assault and 12.9% of all aggravated assault.
While percentages of workplace violence may seem non-threatening or unlikely to some, the impact can be catastrophic.  Damages to reputation, company culture and customer relationships can cost an organization money and time, as well as fines and settlements assigned through legal action on the part of those injured in a hostile or non-secured workplace.
Whether you operate a small, medium or large business, preventing, investigating and documenting potential acts of workplace threat and violence can protect your business from harm in many forms.
Vandalism and Sabotage
Vandalism of property or sabotage by employees may not be a top concern for a busy business leader, but history points towards the necessity to stay on top of incidents as the penalties can be hefty.  In a case against a major automotive company, a court awarded $4M to an employee who was victimized by anonymous and harassing notes and graffiti for multiple years.  A jury found the company liable and explained that their response to the situation was weak and ineffective.
Graffiti is only one small and obvious example that can escalate into a much larger problem: an employee discrimination or harassment case costing a company millions of dollars.
It is important to work with a legal team, supported by an investigator who can track down the root cause of these issues, document and appropriately remediate issues in a fast and detailed manner.  As proven by this auto company, what may have been dismissed as immature or incidental can quickly grow into a very expensive legal issue.
Violations of Work Policies
Workplace policies are in place to not only create order and support productivity, but to protect all employees that work together.  When an employee is suspected of violating a policy, it is important to promptly conduct a thorough investigation, remediate as necessary and document. These actions should be applied universally across your workforce.
It is important for a business to create rules that are legal, ethical and enforceable.  When rules are violated, businesses that utilize investigations quickly typically find more success in resolution and in legal disputes.
Attitude Problems
An employee's bad attitude is more than an annoyance.  In a workplace, a bad attitude can impact your corporate culture and escalate into a greater issue like workplace violence or theft.
While employees may strive to separate their personal and professional lives, personal issues inevitably bleed into the workplace, potentially exposing employees to domestic issues or other matters that can make folks feel uncomfortable or unsafe at work.
Attitude problems should not be taken lightly, rather they should be investigated to determine the root cause in the hopes of mitigating a greater risk.
RAS Consulting & Investigation has extensive experience in workplace investigation services.  Certified in a variety of methods including Cyber Forensics and Discovery, the RAS team is able to aid in preventing and preparing for litigation, as well as acting as an expert witness where needed.  When selecting an investigator, it is important to align with a partner that will represent your company in a professional manner consistent with your core values.  The Court will evaluate methods used, as well as credibility of the team selected.  When selecting any professional, be sure to verify experience, credentials and insurance to ensure that collected data will be admissible and to protect your business for further liability.
See All Posts