5 Big Reasons Why Businesses Need a Security Master Plan
June 1, 2017
Category:

Security Master Planning + Development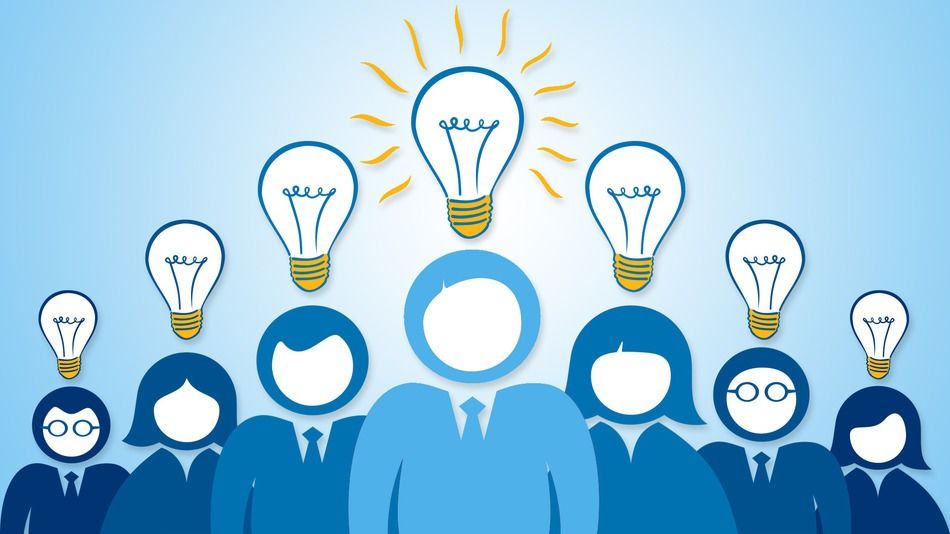 You need an extensive security plan for both the short and long- term
When it comes to security for a business, we like to use the analogy that you can build Fort Knox, but if you leave the door unlocked, someone's going to come in and steal.
A business cannot invest in only cameras and call themselves 'secure.'  Without cyber security, online criminals could access private data and IP.  An office without advanced physical security might suffer from theft or violence.  Without investigative services, fraud may occur.  A Security Master Plan is like locking every door and window of your house and making a plan to re-check them periodically. Having strong security practices doesn't mean that you have to compromise culture or an inviting atmosphere.
Technology can't fix everything
While suppliers and vendors may promise that a technology system will cover every potential security issue, they are not capable of anticipating your business needs.  Strategy must be developed around the technology, policies and procedures that are unique to your business to make them work for you.
By thinking through potential risks, an organization can utilize their technology investments to support vision and strategy.  Coupled with smart policies and group training, a business can be sure that they have taken the necessary measures towards compliance and protecting their most valuable assets – their staff.
Location, Location, Location
A critical portion in the evaluation of security risk is a walk-through of the businesses' physical location.  Area crime, environmental exposure and other risks can be tied to the physical location of an office and will impact the outcome and recommendations of the survey.
Within a physical space itself, small details in the building may change the way in which technology functions, deeming it unfit or insufficient.
Security Master Planning with an expert uncovers and plans for risks before they become problems and liabilities.  The investment in the front end is minimal compared to the potential damages and financial loss caused by a weak security plan. Security experts master their craft through years of experience and continual learning. The same way you wouldn't have a marketing person fix a server, you shouldn't have an unqualified person plan and run security.
Teamwork
Security is an aspect that may require multiple departments within a company to work together towards a common vision. When an incident occurs, it can impact everyone. Information Technology, Legal, Compliance, Human Resources, Facilities, Security, and Executive Leadership are a few examples of the key stakeholders that should be involved in planning and part of the Crisis Management Team that is called upon to manage these unusual, but critical incidents..
To secure an environment, a Master Plan can should include the concerns, opinions and feedback of the above listed stakeholders to create a clear vision and strategy.  Working together, they can better serve and protect the organization with a unified front.
Liability
When an executive or founder thinks about security, a vision of a security guard and a camera may come to mind.  For businesses that primarily work online or have a small office space, these topics may not seem important at an early stage of their business. However, security should be taken into account early on to protect both your staff, but also assets and intellectual property. The longer you wait to implement security practices and systems, the larger your capital expenditure will be. Better to start somewhere and implement and evolve over time with the growing, successful company.
Security Master Planning is important because it reminds us that security is not only about management of the space, but of business best-practices.  Workplace violence incidents are surprisingly common, yet often unreported. Even more common is, fraud and harassment that can result in long and expensive legal proceedings.
Planning for a security incident with Master Planning involves assessing both the tangible and intangible threats and assets to the business and to help mitigate risk and lessen the likelihood and impact of certain events.
No matter how great your relationships are with your employees or how much you like your business partners, thousands of claims are filed yearly accumulating millions in costs to businesses.  Master Planning alongside an expert, who is also seasoned in investigations, will decrease the odds that you will be a victim.
Security is an investment in your people and assets. Unfortunately, the tangible return on investment is not always demonstrable because of avoided incidents. However, it is important to communicate to decision makers, the importance of investing in a safe workplace. In many cases handled by RAS, companies could have funded an impactful security program several times over with funds spent on a settlement, fine or to replace a stolen tangible asset.  RAS Consulting & Investigations works with clients to architect strong security policies and procedures, enabling the businesses to prepare and respond to the unexpected.
See All Posts