Press Release: New Drone Division
April 9, 2018
Category:

Security Master Planning + Development, Security RFP Process, Witness/Defendant Location + Service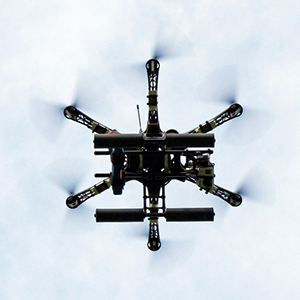 RAS CONSULTING & INVESTIGATIONS HIRES UAS INDUSTRY EXPERT JEFF PARISSE TO OFFER THE MOST SOPHISTICATED SERVICES AVAILABLE REGARDING UAS SECURITY AND SURVEILLANCE
Hermosa Beach, Calif. (February 12, 2018) – RAS Consulting & Investigations is launching a new division to provide its clients with the most cutting-edge information related to the use of unmanned aviation systems, more commonly known as drones. As drones become an increasingly popular tool in security preparedness and surveillance, there is an urgent need for companies to stay ahead of the technology, as well as be educated about its legal complexities.
"With the help of industry expert Jeff Parisse, we are not only showing our clients how to leverage UAS as part of their comprehensive security program, but also how to detect and mitigate risks from outside or unknown UAS," said Ryan Schonfeld, Founder and President of RAS Security & Investigations.
Parisse, an inventor and pioneer developer in the UAS industry, says the technology is constantly evolving, as are the laws surrounding its use. Not only does he bring RAS' clients his decades of experience developing UAS, but he currently serves on the Board of Directors for a Counter UAS public policy advisory panel in Washington, D.C. where he assists in the development of policy and law at the local, state and federal level.
"Security professionals realize the extended reach, response and return on investment of drone systems over traditional automobiles and aircraft. My goal at RAS is to channel our clients' commitment to aviation into programs that generate safe operators and cost-effective programs," said Parisse. "Working alongside of the FAA is the best way to utilize this amazing technology."
RAS Consulting & Investigations is offering clients the most comprehensive information and training to safely, effectively and legally utilize UAS technology. This service is particularly valuable for companies who utilize UAS for perimeter checks,  as a way to augment foot or car patrols, or for security teams to extend their vision and reach capabilities and response times.
RAS is equally committed, however, to working with companies to develop a security framework that will protect themselves against UAS. Often referred to as Counter Unmanned Aviation Systems (CUAS) technology, this security service works to protect spaces such as  public stadiums and arenas, amusement parks, casinos or airports, where the presence of drones could be illegal, dangerous or even deadly.
"There is an emergent need for security against drones and therefore a need to monitor and secure local air space," said Parisse. "We develop clever and forward-thinking solutions to this complex problem while working within the legal framework presented by the FCC."
Jeff Parisse and Ryan Schonfeld are available to further discuss these services. To schedule an interview, contact Nadine Anderson at 310-967-8160 or Nadine@rassecuritygroup.com.
For more information about the UAS and CUAS security services offered by RAS Consulting & Investigations, visit their website at www.rassecuritygroup.com.
See All Posts